Availability Source Research
Identify Identify additional talent bench marking sources beyond Census EEO tabulation. Data options include EEO-1 aggregate, Public Use MicroData Samples, and more.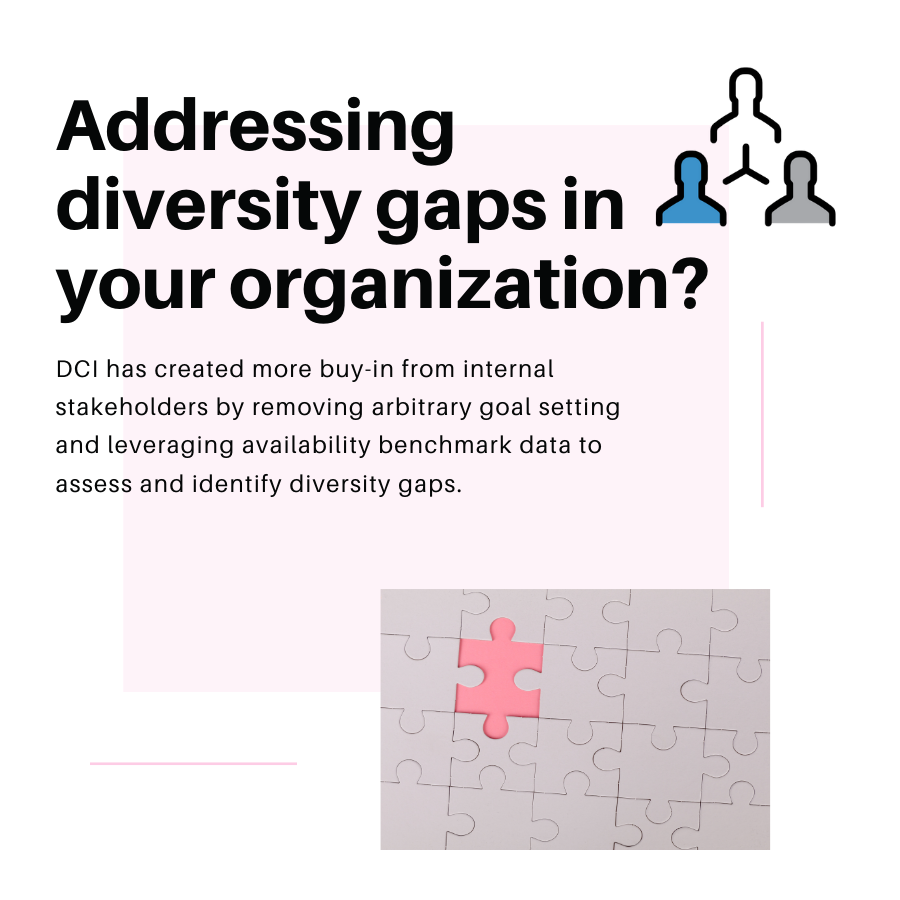 Project Scope
In an effort to diversify talent pools, DCI works with organizations to identify additional talent benchmark sources beyond the readily available Census EEO tabulation. Other data source options include EEO-1 aggregate, PUMS, STEM, graduation rate by discipline, Census EEO tabulation industry data tables, and peer benchmark data. Each source option will have its own advantages and disadvantages related to regency, job/industry specificity, employee grouping options, and overall robustness. DCI will help you to evaluate the options and select the most meaningful, and practical, option.
Download our guide:
Other Diversity Services:
Reach out to our sales team