Workforce Equity & Compliance Strategy Team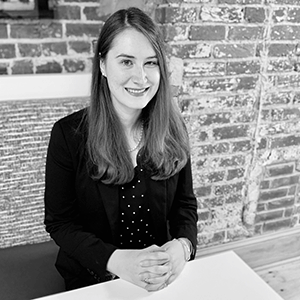 Lily Kerr, M.S.
Consultant
Lily Kerr, M.S., is a Consultant who joined DCI Consulting in June of 2019. In this role, Lily assists with the development of affirmative action plans, equal employment opportunity reporting, adverse impact analytics, compensation analytics, and OFCCP compliance.

Prior to joining DCI, Lily received a Master of Science degree in Industrial/Organizational Psychology from the Florida Institute of Technology. She also received a Bachelor of Arts degree in Psychology from the College of William & Mary with a minor in Management & Organizational Leadership.
In addition, she holds a certification in human resources (SHRM-CP) through the Society for Human Resource Management.
During graduate school, Lily was involved in consulting projects with the Institute for Cross Cultural Management and the Center for Organizational Effectiveness. She also contributed to research efforts in the Psych & Law lab relating to discrimination in hiring, work engagement in the military, and plea bargaining. Additionally, Lily gained HR and recruiting experience through her internship at The Rehancement Group.