Employment & Litigation Services Team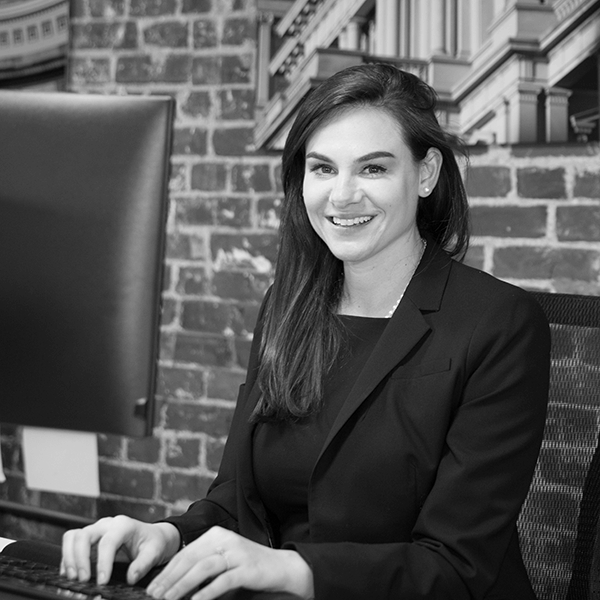 Sarah Layman, M.S.
Director of Selection and Assessment, Associate Principal Consultant
Sarah Layman is an Industrial/Organizational (I/O) Psychologist and an Associate Principal Consultant at DCI Consulting on the Employment & Litigation Services Division. In this role, she provides consulting along a wide variety of employee selection and equal employment opportunity/affirmative action (EEO/AA) topics. Sarah's primary areas of expertise are in the areas of job analysis, selection, assessment development, and validation.
Sarah joined DCI with nearly 10 years of experience working in other applied settings. She began her career at the American Institutes for Research, providing human capital consulting services to public and private sector clients to improve individual, team, and organizational performance. Her work included conducting job analyses, recommending and validating selection systems, developing and evaluating training content, supporting large-scale test item development for certification exams, and conducting workforce surveys. She later worked at the Association of American Medical Colleges (AAMC) as the manager of a longitudinal predictive validity research program. The study involved collaborating with nearly 20 medical schools to evaluate the value of a new version of the MCAT exam in predicting future medical student academic performance from entry through graduation.
Sarah has a master's degree in I/O psychology from Radford University and is a certified Professional in Human Resources (PHR).
Client Testimonial
"Hi Sarah, just wanted to say that the call you ran yesterday, and the materials you presented, was all really impressive. You always show up to these calls ready to drive them, but yesterday was the best yet… it definitely helps (redacted) to have you in the driver's seat. So thank you!" - Information Technology Services and Consulting Company