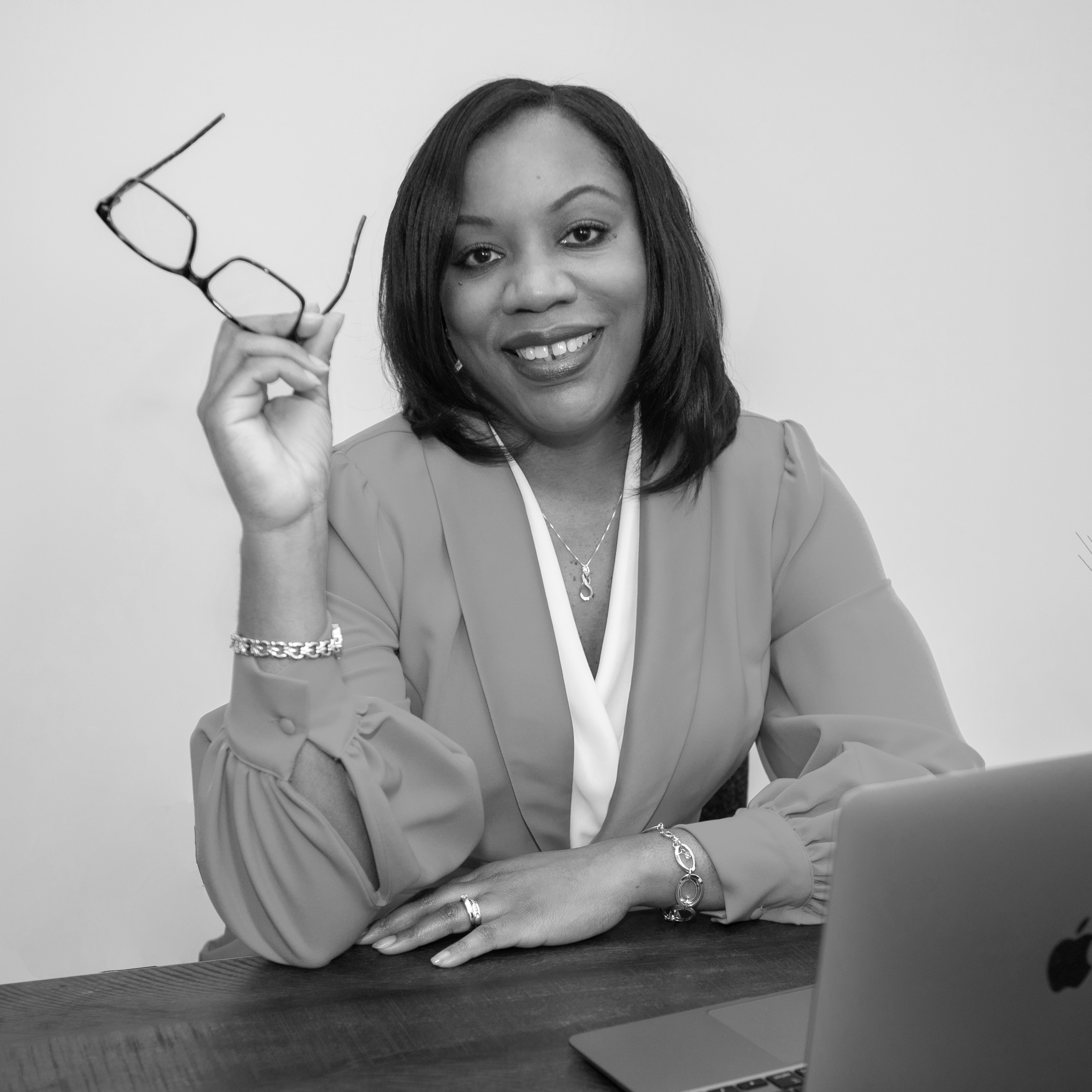 Temea Simmons-Collins, M.S.
Vice President of Human Resources
As Vice President of HR, Temea Simmons-Collins leads the strategic development and implementation of comprehensive human resources strategies, policies, and programs within DCI Consulting Group, Inc. and ensures alignment with the company's core values to optimize organizational health and an enjoyable employee experience.
Prior to joining DCI, Temea Simmons-Collins was the Deputy Executive Director leading talent acquisition and management for Customs and Border Protection's (CBP) approximately 63,000 employees. In this position, she oversaw strategic recruitment, hiring, employee onboarding/processing, and organizational design services. Temea's extensive human capital management and leadership experience enabled her and her team to execute data-driven, innovative strategies that met and exceeded organizational goals.
In addition to human capital management, Temea has 17 years of experience as an Industrial/Organizational Psychologist. While at CBP, she was the Chief of the Promotions Assessment Branch, Personnel Research and Assessment Division. She provided consultative support in organizational effectiveness and strategic planning; managed large-scale promotions testing programs; developed and validated competency models; managed the review, analysis, and dissemination of agency-wide employee surveys; and designed and managed assessments for leadership development programs.
In her role as the Executive Director (Acting) of CBP's Privacy and Diversity Office, Temea led Privacy (PII); Diversity, Inclusion, and EEO; Freedom of Information Act (FOIA); and Civil Rights and Civil Liberties. Her strong business acumen and passion for equality supported CBP's commitment to ensuring diversity, inclusion, and nondiscrimination in the workplace, as well as preserving transparency and trust of employees and the public.

Temea holds a Master's degree in Industrial/Organizational Psychology from Radford University and a Bachelor's degree in Psychology from North Carolina Agricultural and Technical University. She is an advisory board member for the Industrial/Organizational Psychology graduate program at the University of Maryland Baltimore County at Shady Grove. She is also a professional life and leadership coach committed to continuous self-improvements and helping others in their professional journey. Temea values sharing her experiences as a human capital strategist, diversity and inclusion leader, leadership coach, mentor, and life learner.