Workforce Equity & Compliance Strategy Team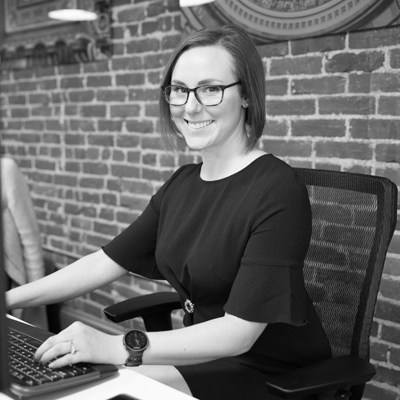 Jana Garman, M.A.
Director of Compliance & Workforce Analytics, Associate Principal Consultant
Jana Garman is the Director of Compliance & Workforce Analytics and an Associate Principal Consultant. She joined DCI Consulting Group in the summer of 2010 as a graduate student intern. Jana provides consultation to federal contractor clients on AAP reporting and EEO regulatory compliance, audit strategy and risk assessment, and pay equity analysis. She has conducted a variety of adverse impact and compensation analyses, including selection-based step analyses, reduction in force analyses, and base pay analyses for litigation preparation. She has presented research at professional conferences on topics related to LGBT in the workplace, psychometrics, and academic opportunities in the human resources field.
Jana has provided consultation to federal and state government agencies on organization processes, such as job analysis questionnaire writing. She assists in conducting job analyses for such purposes as selection and performance appraisal and management, provides affirmative action and statistics training, and contributes to blogs and other written guidance provided by DCI for the contractor community. Additionally, Jana has been involved with a nationally-scaled job analysis for a selection system redesign.
Jana earned her Master of Arts degree in Industrial/Organizational Psychology from Radford University in Radford, Virginia. During her graduate studies, Jana contributed to client projects surrounding job analysis, employee satisfaction, training and development, test validation and selection, and performance appraisal. Jana has also participated in projects for the local community involving salary surveys and structured interview creation and implementation. Jana is a current member of several professional organizations including the American Psychological Association (APA), the Society for Industrial and Organizational Psychology (SIOP), the Washington Metro Industry Liaison Group (WMILG), the Personnel Testing Council Metropolitan Washington (PTCMW), and the Society for Human Resource Management (SHRM).