Employment & Litigation Services Team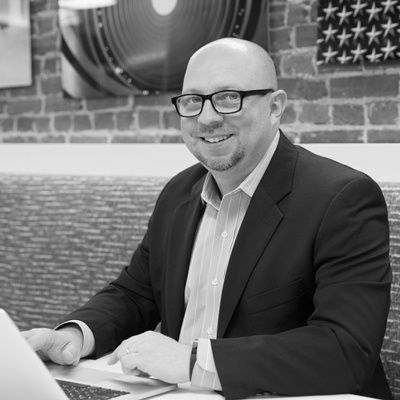 Eric Dunleavy, Ph.D.
Vice President of Employment & Litigation Services
Eric M. Dunleavy, Ph.D., is an Industrial/Organizational Psychologist and Director of the Employment & Litigation Services (ELS) Division at DCI Consulting, where he leads a division of Psychologists and Labor Economists involved in a wide variety of personnel selection and litigation support services. Eric has particular expertise in the areas of EEO analytics, job analysis, psychological measurement, and selection procedure development, evaluation and validation.
Eric received his M.A. (2002) and Ph.D. (2004) in I/O Psychology from the University of Houston. Since then he has conducted high stakes applied research on employment outcomes such as hiring, promotion, and pay in a wide variety of contexts and for a wide variety of clients. He has also published articles in various journals and recently co-edited (with Scott B. Morris) the book "Adverse Impact Analysis: Understanding Data, Statistics and Risk" (Taylor & Francis, 2017). He has been adjunct faculty and taught graduate level courses at both George Mason University (GMU) and the University of Maryland at Baltimore Country (UMBC). He is also a faculty member of the Institute for Workplace Equality. Before joining DCI, Dr. Dunleavy worked for the American Institutes for Research (AIR), where he was involved in large-scale social science and employee selection research for medical, educational, and federal agency clients.
In 2011 Dr. Dunleavy received the first Distinguished Early Career Contributions Award - Practice from the Society for Industrial-Organizational Psychology (SIOP). In 2015, he was elected a SIOP Fellow. In 2016, he testified before the EEOC on matters related to big data/people analytics in employment, and was one of eleven I/O Psychologists selected to a SIOP task force responsible for revising the SIOP Principles. Eric has recently served as a consulting or testifying expert on matters related to Title VII, ADEA, and Executive Order 11246, and focusing on outcomes including hiring, promotion, performance measurement and pay. He has worked as an I/O psychology expert responsible for conducting research in the context of numerous EEO settlements.