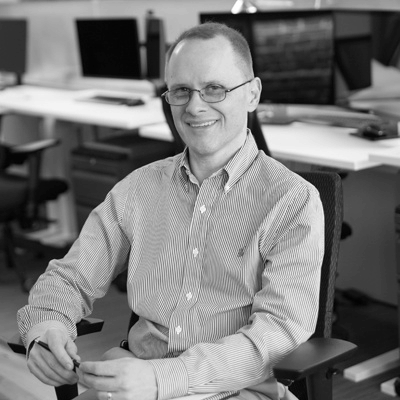 Fred Satterwhite, M.S., M.T.S.
Vice President of Software, Principal Consultant
Fred Satterwhite is the Vice President of Software at DCI Consulting in Washington, DC, where he leads DCI's software development and support team of professionals who create innovative technical solutions to meet customers' compliance and risk management needs. Fred develops and manages the long-term vision for DCI's software portfolio, including application development, training, implementation, maintenance, and internal and external customer support.
Fred has worked for more than two decades in the fields of industrial/organizational psychology, employment discrimination analysis, and software development and support. He has developed and implemented selection and performance appraisal systems for multiple IT departments. During his career, Fred also has managed teams and projects in the areas of software implementation and support, sales, and workforce analytics.
Fred holds a Master of Science degree in Industrial/Organizational Psychology from Radford University, a Master of Theological Studies degree from Midwestern Baptist Theological Seminary, and a Bachelor of Arts degree in Psychology from Auburn University. He holds CompTIA® A+, CompTIA Cloud EssentialsTM, and CompTIA IT FundamentalsTM certifications.