DCI Consulting Partner Success Story
Affirmative Action Plan Consulting
Partner
A federal contractor operating globally within the manufacturing and chemicals industry.
The name and identifiable information have been removed for privacy considerations.
"It has been and continues to be a great pleasure working with [DCI] on our AAP needs!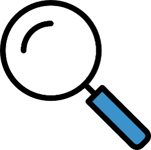 Situation
The contractor, in search of a consulting company with the resources and expertise to undertake an extensive Affirmative Action Plan process, had worked with a number of consultants in the past to fulfill its equal employment opportunity and annual affirmative action obligations. However, the contractor approached DCI, requiring a quicker turnaround on AAP delivery and implementation.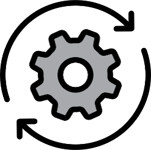 DCI's Solution
DCI successfully developed and implemented nearly 200 AAPs covering over 50,000 employees within the expected timeframe. DCI worked closely with the contractor to provide deliverables for effective AAP development and implementation:
Written Narratives: The contractor received customizable narratives for women and minorities as well as individuals with disabilities and protected veterans.
Utilization Analysis: The contractor's current representation of women and minorities was assessed by job group and compared to the availability of qualified women and minorities within and outside the organization. DCI identified specific goal areas where necessary as well as assessed progress made toward prior year goals to evaluate goal progress.
Disparity Analysis: DCI analyzed personnel activity data to identify any areas of disparate impact involving members of protected groups. Personnel actions such as hires, promotions, and terminations were carefully assessed for early detection of potential risk.
Implementation: DCI conducted a company-wide roll-out training to ensure understanding of the AAP process, affirmative action obligations, and implementation planning. Additionally, DCI provided localized follow-up sessions that fit seamlessly into the contractor's establishing training schedule.
Results
DCI was able to provide the federal contractor with a comprehensive solution to meeting its EEO and affirmative action obligations in an efficient and effective manner. In addition to customized training for proper management implementation each year, the contractor received the deliverables necessary to ensure compliance.