DCI Consulting Partner Success Story
Job Testing Validation
Partner
Brand Name international airline. They are an experienced federal contractor for years.
The name and identifiable information have been removed for privacy considerations.
"DCI is very supportive and always looking for ways to make our experience better"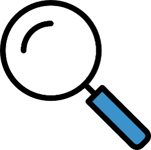 Situation
The client has an excellent history in OFCCP audits, having received countless Letters of Compliance. OFCCP was now focused on applicant and hiring processes, item 13 in the Itemized Listing. At the time, no validation study had been conducted to demonstrate job-relatedness, and the OFCCP compliance officer alleged that the federal contractor could not conduct one, and was guilty of discrimination.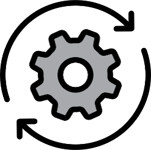 DCI's Solution
DCI recommended that the client respond by letting OFCCP know that they are in the process of conducting a validation study, which is allowable under the regulations. DCI conducted a criterion related validity study and partnered with another firm to conduct a physical demands content-oriented study. Both were modeled after the Uniform Guidelines for Employee Selection Procedures (UGESP). The content validity study involved conducting a job analysis and linkage exercises between the job analysis results and the physical ability test. The criterion validity study focused on determining whether passing or failing the physical ability test predicted on-the-job injury outcomes.
Results
Both studies were summarized via technical validation reports that were submitted to OFCCP's testing expert. The content-oriented validity strategy demonstrated evidence of job relatedness by linking specific work duties to the physical ability test. The criterion validity strategy demonstrated statistically and practically significant relationships between the physical ability test and the likelihood of being injured on the job. As a result, the airline was able to demonstrate that though the physical ability test had an adverse impact against women, it was both job related and consistent with business necessity. OFCCP's testing expert approved the validation evidence and the audit closed with a letter of compliance.