DCI Consulting Partner Success Story
Holistic Evaluation of Diversity, Equity & Inclusion
Partner
A publicly traded U.S. corporation in the financial services industry.
The name and identifiable information have been removed for privacy considerations.
"The most useful aspect of the project with DCI was their detail behind the raw numbers and help understanding the real issue."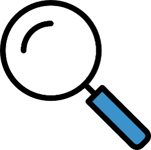 Situation
With a focus on the Talent Implementation process, the corporation hoped to create a process outline and other templates for internal Human Resources Business Partners and others to utilize in addressing
Goal areas

The evaluation of the effectiveness for outreach and recruitment

Adverse impact analyses

Closing the gap between compliance and diversity efforts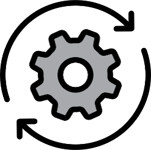 DCI's Solution
DCI proposed a 3-phase approach to review prior year results, collaborate on working materials for the current year and provide takeaway materials for the Human Resources team to train on and utilize.
DCI Consultants began with preparatory calls with the Human Resources team to review prior year results and begin planning for the working sessions. For this partner, working sessions were held virtually via teleconferencing software.
DCI developed materials to be used throughout the working sessions, including templates for proposed communication, summary charts and so forth. After re-convening and debriefing with the Human Resources team to discuss and review materials, the development of the final deliverables was the next step.
Results
DCI developed materials from the working sessions, (including but not limited to, sample interview questions, conducting steps analysis for an example AAP) as well as created slides for report outs. Ultimately, DCI was able to foster and implement a team approach for the Human Resources team.