DCI Consulting Partner Success Story
Diversity Metrics Analysis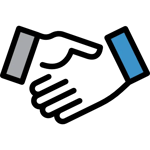 Partner
A brand name and multinational athletic apparel retailer.
The name and identifiable information have been removed for privacy considerations.
"DCI provides industry leading EEO Compliance consultation and analytics. They are extremely professional and beyond that, everyone we have worked with seems to have a genuine passion for the work an industry they support. That makes all the difference!"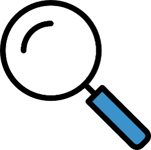 Situation
The company, in search of a consulting company with the resources and expertise to implement a multi-phase plan centered on enhancing Diversity, Equity, & Inclusion throughout the employee lifecycle. Phase 1 included support and review of job descriptions, preparation of interview guides, and review of performance reviews. Phase 2 included assessing disparate impact at different points in the employment lifecycle, identifying potential barriers, and creating diversity, equity, & inclusion initiatives to remove identified barriers.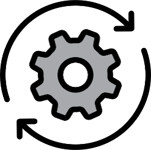 DCI's Solution
DCI partnered with this organization to assist with job descriptions, the preparation of interview guides for both internal and external interviews, and the standardizing of all performance reviews. Although compensation was not the primary focus of the partnership, compensation is not a one time decision and so needs to be addressed in parallels in a diversity analysis. DCI analyzed personnel decisions and the necessary metrics to identify and chart potential barriers for all people of protected classes. The personnel stages of interest to this client were applicant and employee selection, promotion, and attrition.
DCI's extensive knowledge of equal employment opportunity, affirmative action, outreach and recruitment, applicant tracking systems, statistical analyses, and software development made the design and development of a diversity metrics dashboard a success. DCI worked with internal and external programmers to develop a diversity metrics dashboard that identifies the potential barriers at each personnel stage of interest. Barriers were identified as potential disparities to protected groups of interest e.g., persons of color and women.
The format of this diversity metrics dashboard was in Excel to allow for customization of results e.g. graphs.
Results
Since the diversity metrics dashboard was developed in DCI software, personnel data can be collected and analyzed periodically or annually to assess progress towards removing potential barriers. Results can be reviewed individually or as a trend assessment to track progress. The diversity metrics dashboard is used by the client to support internal initiatives to raise awareness of diversity and inclusion programs and policies e.g., using availability benchmarking and attrition patterns.
The diversity metrics dashboard can be expanded to meet corporate needs e.g., expanding interest groups to individuals with a disability and veterans. DCI's knowledge of analytics also allows for consulting advice on the most appropriate unit of analysis to identify possible barriers though the employee life cycle e.g., region or line of business, pay level or other grouping.