DCI Consulting Partner Success Story
OFCCP Audit Support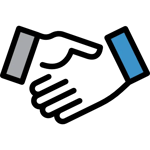 Partner
A large, well-established international federal contractor.
The name and identifiable information have been removed for privacy considerations.
"Our Legal team was very impressed by DCI and their presentation"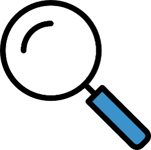 Situation
The Contractor was listed on OFCCP's Corporate Scheduling Announcement List and received its audit scheduling letter within 90 business days. The establishment location for the audit housed more than 20,000 employees.
OFCCP's Compliance officer requested 51 factors worth of additional information to the compliant and audit ready documentation that DCI had helped prepare. After reviewing the package of documents, and scheduling an on-site review, the compliance officer hinted at a potential adverse impact case.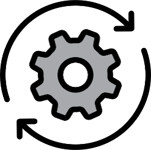 DCI's Solution
DCI used the CSAL as an effective warning to take the time to review the Establishment's already prepared Affirmative Action Plan. Taking this time to review for how OFCCP would analyze the groups allowed for DCI to prepare their argument in defense of the contractors similarly situated employee elected groupings.
Internally, DCI provided on-site audit support to assist the Contractor prior to the compliance officer's visit. This visit included preparing the establishment's managers and Human Resources staff, conducting a pre-audit facility walkthrough and supported managers during OFCCP interviews. With all the additional DCI resources and attention, the on-site visit went smoothly.
Additionally, DCI was able to negotiate with the compliance officer to establish reasonable timelines and deadlines for the 51 factors of supporting information as well as narrow the scope of the request in general. DCI also was able to narrow the scope of the flagged applicant job groups to a couple job titles. From here, DCI was able to consult the contractor on the proper methodology for explaining and exhibiting that all hiring decisions were based on job related and non- discriminatory requirements, using advanced statistics.
Results
The contractor receive a Letter of Compliance and was extraordinarily pleased with the experience and the support provided by DCI consultants.