DCI Consulting Partner Success Story
OFCCP Mock Audit
Partner
Publicly Traded international transportation and e-commerce company that has been a federal contractor for years.
The name and identifiable information have been removed for privacy considerations.
"[The consultant] was very helpful throughout the process"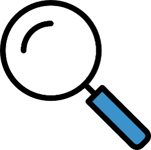 Situation
The contractor had an upcoming OFCCP audit and wanted to be prepared. The contractor solicited DCI's experts to conduct a mock audit to prepare them for the data requests and OFCCP interviews.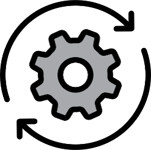 DCI's Solution
DCI evaluated the AAP and related documents in accordance with the current CSAL and itemized listing, inclusive of Item 19 incentive compensation. DCI conducted a Question and Answer phase, much like OFCCP would, with requests for additional documentation. Lastly, DCI performed critical reviews of regulatory items (e.g., state listing, self-ID forms, EO clause, tagline, posters) in a manner similar to OFCCP.
Results
The contractor was prepared for OFCCP as soon as they received their scheduling letter and received a notice of compliance following a question and answer phase, request for data and a successful on-site visit.