DCI Consulting Partner Success Story
Pay Equity Analysis Consulting
Partner
A publicly traded utility company.
The name and identifiable information have been removed for privacy considerations.
"[DCI] was very helpful and responsive."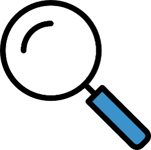 Situation
The contractor, unaware of the annual compensation reviews required by Executive Order 11246 of all federal contractors, reached out to DCI for their expertise and knowledge. Having never conducted a Pay Equity Analysis, the contractor was starting from square one.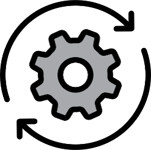 DCI's Solution
DCI set up a 30 minute webinar to walk the contractor through a history of pay equity case law, the compensation analysis requirements under Executive Order 11246, data requirements, DCI deliverables and services, and compensation equity best practices. DCI explained that consultants use DCI's proprietary pay equity software to conduct compensation equity analyses as part of the standard AAP preparation.
DCI sent the contractor a formal data request outlining the variables typically found in an HRIS that are useful for pay equity analyses. To help the contractor prioritize, DCI categorized the variables in terms of their importance to an effective pay equity study. Some variables were designated as essential, others as very useful, and others as helpful. DCI worked with the contractor during the data cleaning phase to ensure the data being used for all models was accurate.
DCI worked with the contractor to construct a complete and accurate compensation database. After completing the database, DCI conducted a pay equity analysis. The analysis included establishing pay analysis groups, evaluating statistical coverage, conducting baseline regression analyses on large pay analysis groups and Fisher's exact tests on small pay analysis groups, and producing cohort analyses for groups not amenable to statistical analyses. At the conclusion of the analysis, DCI conducted a close-out call with the client to review and explain the results and to establish recommendations and next steps.
Results
DCI was able to provide the client basic DCI analytics to monitor problem areas in its workforce. The client eventually upgraded to DCI's advanced analytics to help establish how adjustments should be made in areas that appeared at risk for pay inequity. The advanced analytics included in-depth follow-up statistical analyses and specific adjustment strategies and recommendations. Lastly, post-adjustment results indicated an elimination of any pay disparities.