DCI Consulting Partner Success Story
Higher Education
Partner
The largest public university in its US state.
The name and identifiable information have been removed for privacy considerations.
"I've enjoyed working with DCI staff over the last 13 years"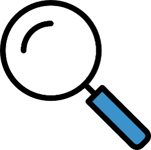 Situation
The institution retained DCI to develop their Affirmative Action Plans (AAPs), in compliance with Executive Order 11246, Section 503 and VEVRAA. Higher Education institutions operate differently from a typical organization, making compliance complicated.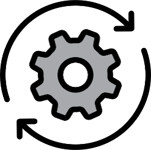 DCI's Solution
DCI evaluated the recruitment, selection, applicant tracking, and record retention policies and procedures for a professor job with the purpose of identifying potential improvements to ensure equal access and opportunities for all eligible and willing applicants and employees. The sampling methodology used was to be consistent with professional standards for job analysis and take into consideration important factors that could reasonably lead to differences in critical job responsibilities, worker characteristics, or work context - such as shift or setting (e.g., residential vs. academic).
Results
DCI proposed a four-phase plan with a focus on evaluating Selection Procedures, reporting, implementation and monitoring of the agreed upon changes. The institution received the AAP, with all backup statistics, Section 503 and VEVRAA reporting metrics as well as a compensation analysis and has retained DCI in case of an OFCCP audit for over 13 years.